Natio is a study app that helps older audiences prepare for the US naturalization test through simple, engaging tasks.
Client
Student project
2017

Discipline
UX & UI — Mobile App

Subject
Productivity
Community

Team
Kate Degman
Esther Kim
Julie Kim

The US naturalization test can be a daunting task — it is costly, and it is a test based on memorizing written and verbal content. This can prove especially difficult for an older audience when English is not their first language. Keeping this audience in mind, Natio is a study app that is simple and personable. Illustrations and easy-to-follow study methods help alleviate stress while increasing productivity and memory.
---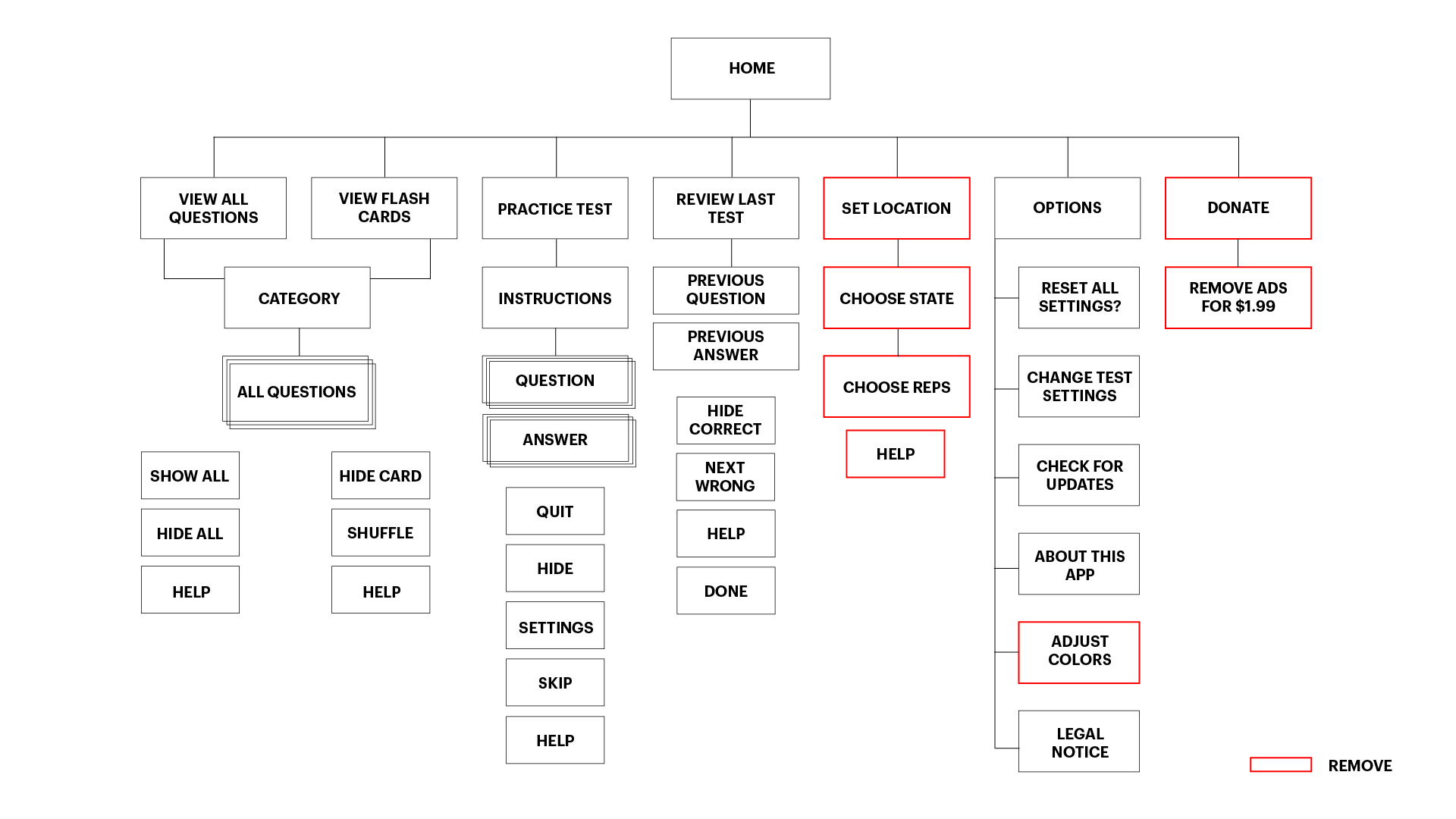 ---

Initial research + prototyping
During our initial research phase, we invited student participants to use an existing study app on the market.

Three participants used the think-aloud method as they explored the app, while three others participated in card sorting to organize the architecture to their liking.

This site map is representative of the app's architecture. The red outlines show what we want to remove for our design.
---

Reframing the architecture
Our new architecture is consolidated into four simple tabs, and we put greater emphasis on having a user profile to track results.

To simulate the importance of the test, we separated it from the study methods. From here, my role was to design the overall functionality and UI of the test tab.